Heli-Skiing in Kamchatka, Russia
Testimonials From
Customers Who Enjoyed Our Trips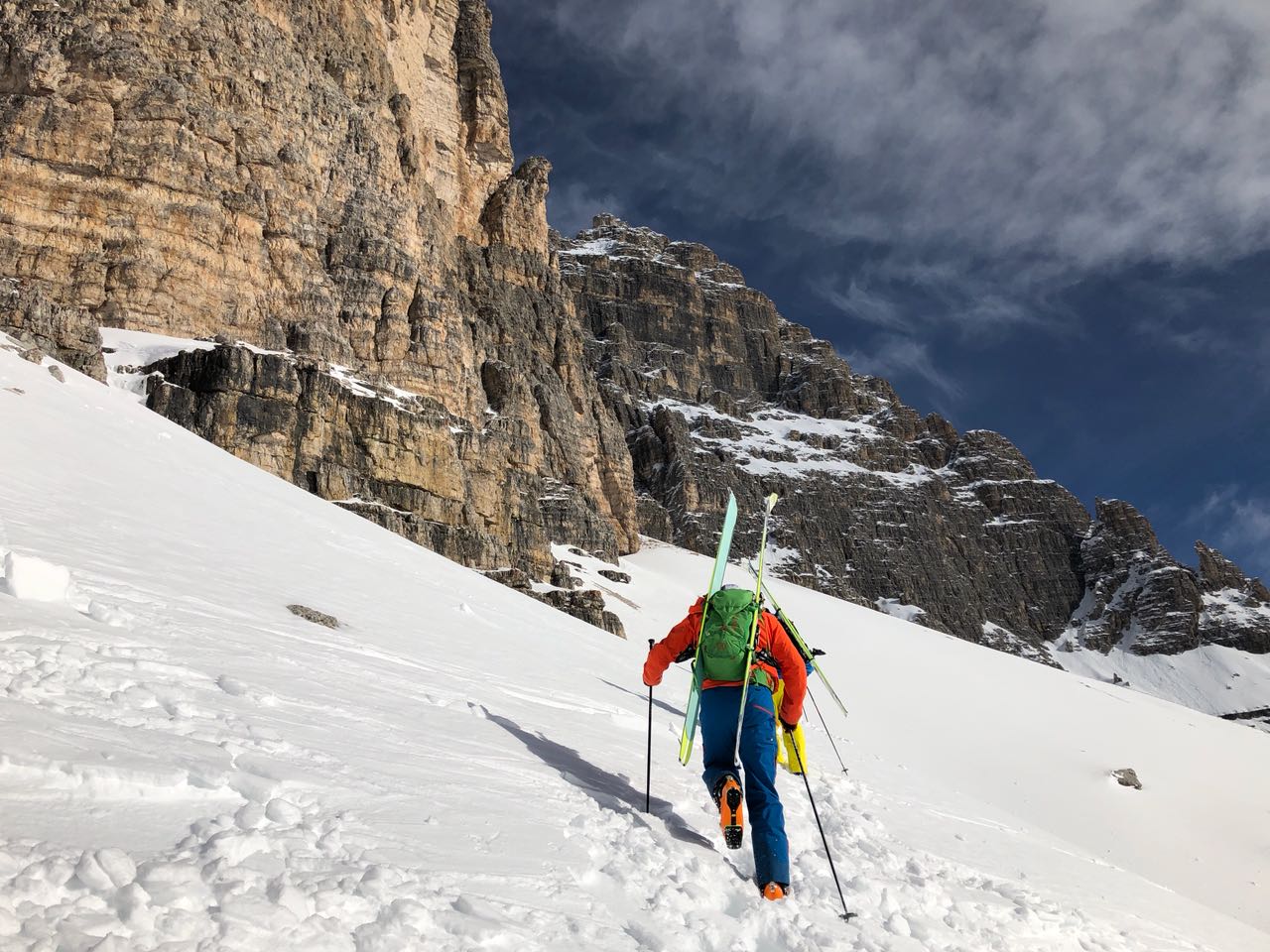 Dolomites
Marc Schwartz | Schwartz International |
Atlanta, G
"One of the great aspects of my several Alon-led trips is I don't have to "think". Alon customizes the itinerary based on the interests and skills of the travelers. Whether it's 7 days of non-stop hiking/climbing/mountaineering or a mix of downtime, the blend is just the right fit. In all cases, we take advantage of the outdoors and beautiful views to appreciate nature. It's not uncommon to take some time to meditate or do yoga when the time simply feels right (whether that be after fixing a bicycle tire on a mountain, or simply taking a break during a hike).
Alon does not "play" when it comes to the guides he chooses. As we're often in isolated places, he knows the safety of each traveler is of primary importance. I've met 10+ guides over my years of participating in Alon-led adventure travel. While they've been fun, light-hearted and a joy to get to know, that's all secondary. Each is highly-skilled and acutely focused on the task at hand to ensure safety. This is particularly important because sometimes our minds wander – remember, we're on vacation ? – and the guides need to focus our attention.
I'm not a foodie, but I feel like one on BAM trips. I normally think of food simply as fuel, especially on our physically and emotionally demanding adventures. Alon has taught me to savor the food; understand the local food sources and truly enjoy what we're eating. The variety is fantastic and all our trips leave us satisfied, whether we're vegetarians or omnivores. As an added bonus, sometimes on a long hike, chewing on some "guide-approved" plant life is a nice change of pace.
Alon-Don't let your head get big – but you know your trips are freaking awesome. They really are well planned. You get great guides so you put safety first. You get fantastic food. And we always sneak in meditation and yoga – I think your new business is a fantastic idea. Maybe I can quit my career and become an employee!
Best Regards,"
Woody Alpern
Atlanta, GA
Impact of a trip...
"Alon, Jeff, Garrett, Yaron, Marc, Ed, Alberto, Marcelo are my friends for life. They have powerful thoughts and words. Our collective unified powerful thoughts and words made this a journey of a life time. We are BAM!
Some of their final thoughts and positive words are below. And if you are so inclined, read some of the sources at the bottom I quoted proving the reality of the power that positive thinking and positive words have on the physical universe. At a minimum watch the short documentary video in the link at the VERY end. Stay positive everyone!
Alon:
"Real pain disappeared during hike"
"Being able to control my mind"
"Appreciating all and any kind of food and shelter"
"Karma . Positive energy transferred to the universe of energy around us"
Marc:
"The camaraderie – everyone felt comfortable in his own skin and felt like we could talk about any subject."
"The willingness to accept whatever physical and mental challenges came our way and knowing that we could count on each other for any assistance if need be--perhaps because we knew we would do our absolute best and go the extra mile to handle it on our own before we would even ask for help."
"Every next step was a new, first for each one of us."
Ed
"How the group handled so well anything thrown it's way, both physical and mental in nature. "
"How a group of successful professionals enjoys and thrives in such a primitive environment. It is not necessarily where you go; but it is a combination of where you go, and more importantly who you go with that makes the experience great."
"This trip, like all the others, amazed me that I could go into something with almost no expectations or knowledge about what the trip would be about, as to the terrain, level of hiking, the scenery and everything else, and yet once again the trip turned out to be an amazing experience. Moral: go into things in life with no expectations, and then reality can blow you away with such a powerful experience. "
Garrett:
"Camaraderie"
"Being on edge of the world"
"isolation. "
Yaron
"1. Eating food that even my dog Jojo would not eat"
"2. Drinking wine even Mario Batali would not prime his glasses with"
"3. Volunteering for an amazing opportunity to be with this BAM group "compliments" of Alon"
Alberto
"For me I would say
1) unbelievable weather"
"2) pure wilderness also seen as you better be careful as life is in our hand only"
"3) on a guide side, I am very proud of you guys. You have improved your skills, but even more your flexibility and adaption to different and not so easy environnement."

Read More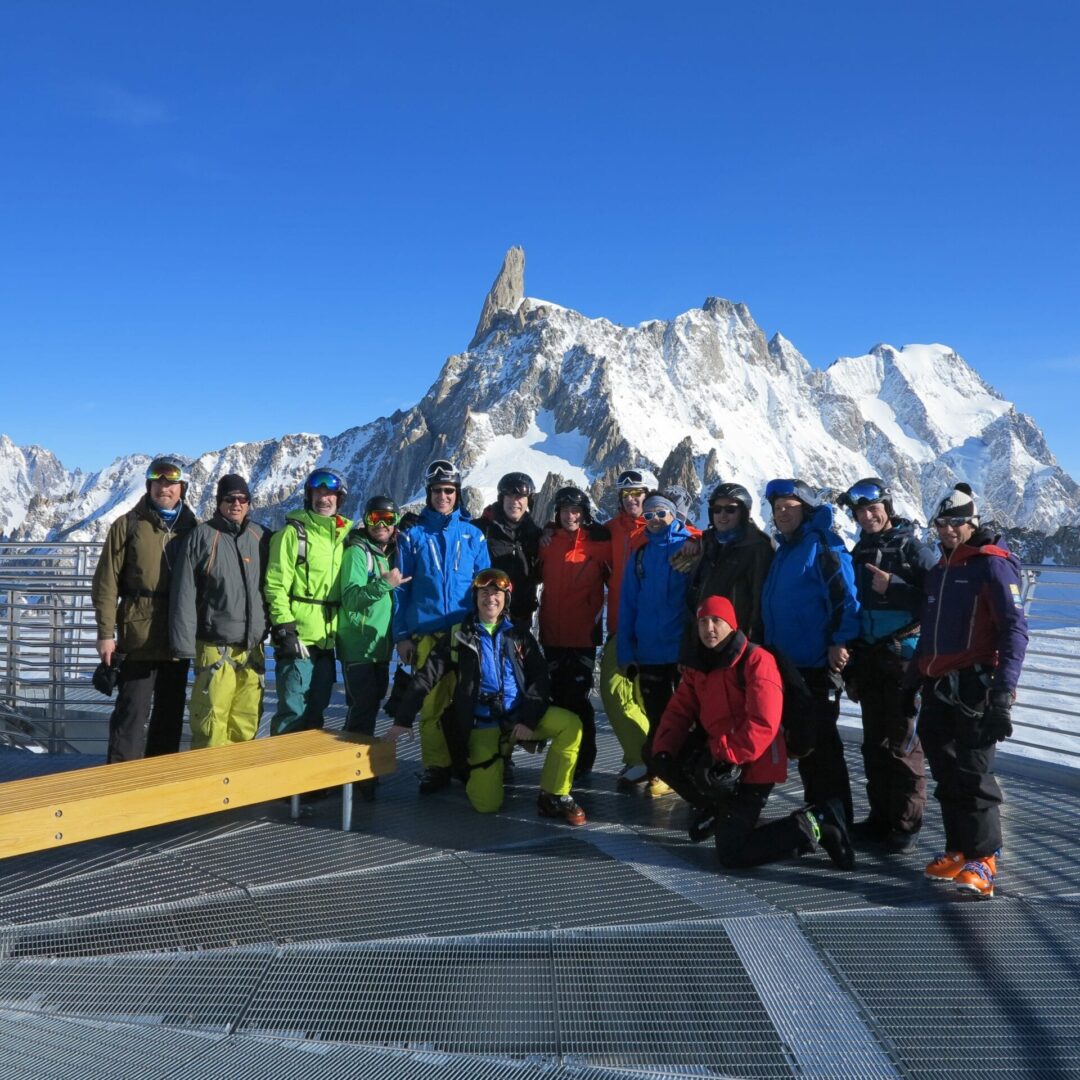 Mt. Blanc, Italy


Argentina
Jerry E Berland MD, FAAP
DesignationPediatric Ophthalmology and Strabismus
Thomas Eye Group
(770) 342-8416
Atlanta, GA
The trips are perfectly coordinated striking a great balance between flexibility for each traveler and cohesion of group.
Accommodations are always excellent and appropriate for the particular venue. They span from luxurious to rustic. I always feel that the accommodations are a great monetary value.
The guides are always excellent. They are fully certified mountain guides with many years of experience. They always seem to know how to push us to the edge but not beyond our physical and psychological limits. This makes the trips very satisfying and gives the traveler a personal sense of accomplishment. Safety is always their first priority as we are frequently venturing into a potentially unsafe environment. I have complete faith in the guides and fully understand that my life depends on their judgement. On top of it all, they are fun and personable. After many trips with the same guides, I feel as they are my good friends
Food is like the accommodations. It is excellent and varies widely with the venue from luxurious to rustic. Everything from a sandwich and fruit in a backpack to a 5 star dinner
I've been coming back annually, sometime more than once a year, for 15 years. That tells you a lot about my feelings regarding the overall experience. I return for the camaraderie of my friends in a unique outdoor environment that tests my personal stamina and skills.
The most important outcome of these trips are the personal growth that transforms me. First, I have become proficient in many new skills in the natural environment. Second, the personal confidence that is developed by attaining these skills has enhanced my interactions with family and friends as well as business partners. I have been able to overcome other life challenges due to the confidence instilled in me by successfully completing BAM trips. Finally, BAM trips have taken me to parts of the world and unusual locales I probably would not think to venture to of my own accord
My wife encourages me to go on these trips year after year because she recognizes that it is good for my psyche and our relationship. There are times when a trip is on the horizon, I have no intention of going due to other obligations, and she intervenes, insists I drop everything else and go on the trip. A person can become entangled in the routine details of modern urban life and doesn't realize their soul needs to be let free. It takes a loved one with a more objective view to recognize when the time has come and in a way, help that individual give himself "permission" to fly free for a time.
Keith Lenchner

Atlanta, GA
From the Yukon to Iceland, BAM Travel Adventures provided an organized, affordable experience that was above all my expectations.
The camaraderie and attention to detail left us only to worry about how to stop smiling while we scuba dove Silfra in Thingvellir National Park or rowed amongst the grayling in the Yukon. I would never have even known these adventures were available and am thankful I got the chance to experience them. I'll remember those trips forever. You won't go wrong with BAM

Read More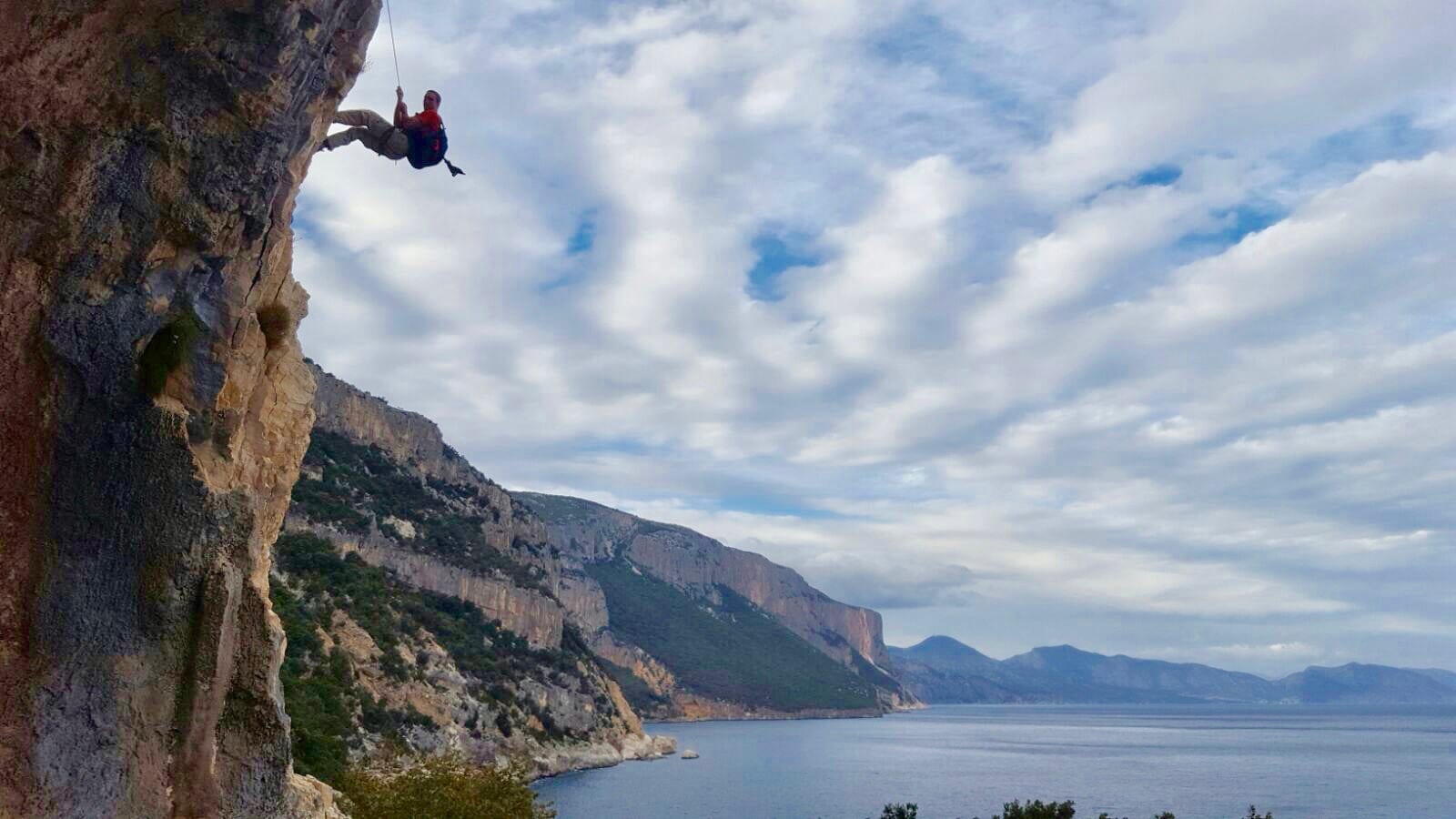 Selvaggio Blue, Sardinia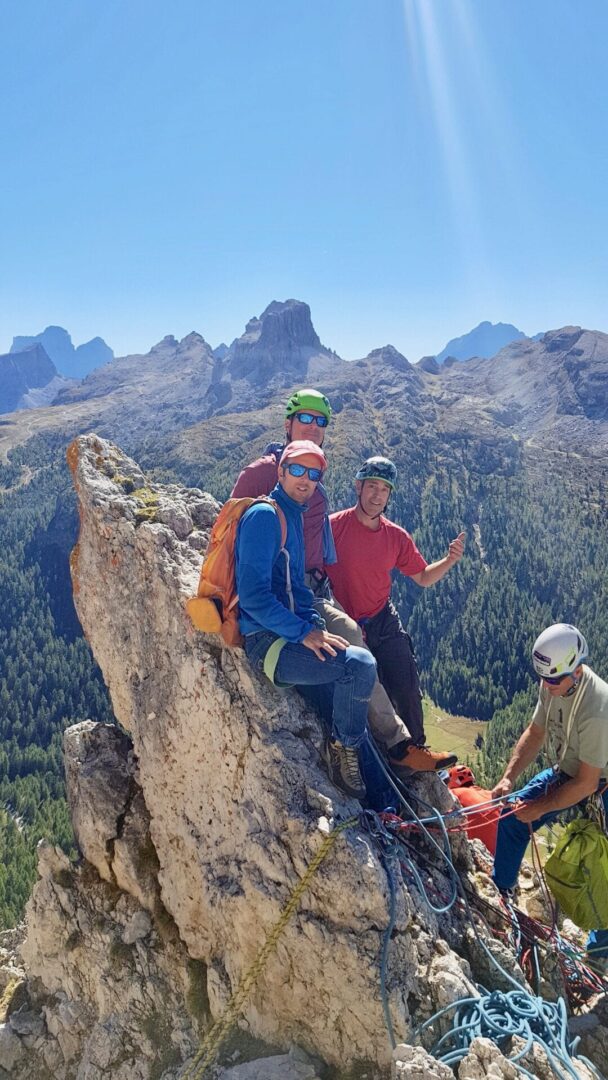 Dolomites
Marc Greenberg, MD
Atlanta, GA
BAM is not just a travel agency, but an entire adventure travel philosophy. Dr. Alon Vainer professes a belief that through varying types of off-the-grid experiences, one can synergise the benefits of pushing physical boundaries to increase one's mindfulness. Vainer, a physician and certified yogi himself, believes that varying adventure experiences can expand the entire mind/body relationship, just as yoga's varying positions combine to create so much more than a physical experience.
"BAMMERs," as enthusiasts of Alon's adventures are known, will find themselves on one trip climbing with ice-picks in order to ski down a narrow rock-walled chute, and the next trip walking along an inches-wide animal trail on a cliff hundreds of feet above crashing ocean waves. Another time, they may be sucking hot air to get to safe camp above a desert slot canyon, and another trip maybe washing down a river in a storm. At some point, however, everyone finds their spot where the mind learns what the body can do, and most BAMMERS are able to surmount many self-imposed limitations. And the mindful expansion occurs in the most beautiful and dramatic of settings!

Vainer coordinates experts all over the world to lead widely-differing types of adventure travel, with the idea that locals will usually provide both the most meaningful, but also safest adventures. Throw in some great food/wine (when available), and interesting little side trips in some of the gateway cities, and you have an awesome BAM program of a la carte adventures that one could never plan on one's own.

BAM is for people in good athletic shape, not expert in any of the type of trips planned, but rather expecting to learn. An open mind is helpful, as these types of trips can change itinerary based on weather and other factors, always with the goal of doing something new. Learn to expect the unexpected, and grow from that. Don't just try one, but several different kinds of trips to get the most out of Dr. Vainer's BAM philosophy!
Lyle Lavietes

Simi Valley, CA
I have had the pleasure of joining the BAM trips for several years.
The freedom gained from these adventures is immeasurable. You will look at life differently after your time on the trail.
The quality of the guides, the expertise of the organizers and of course the adventure that is experienced and shared is a journey for the ages. Certainly a bucket list item. I look forward to this trip every season as it is the high point of the year.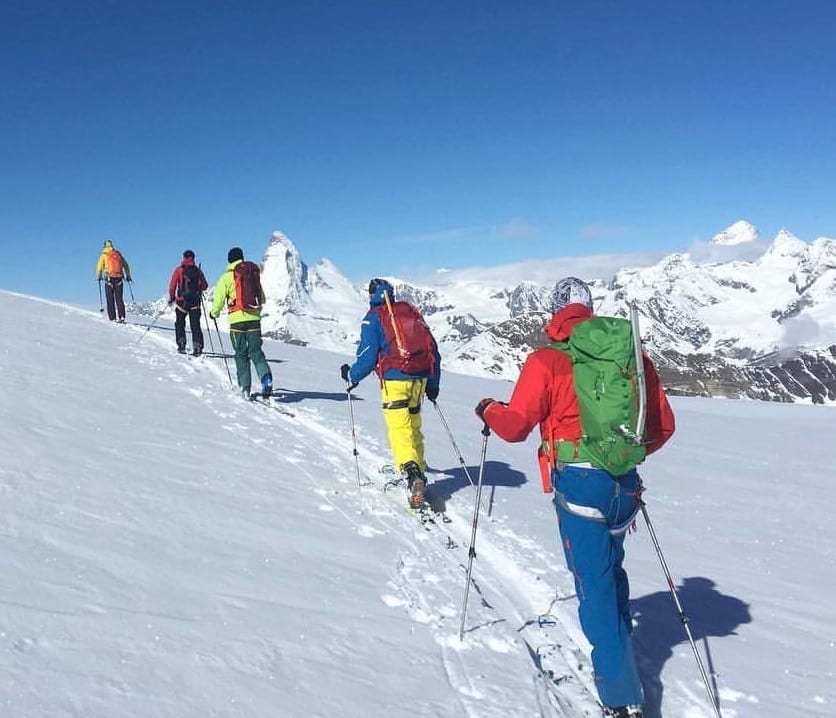 Switzerland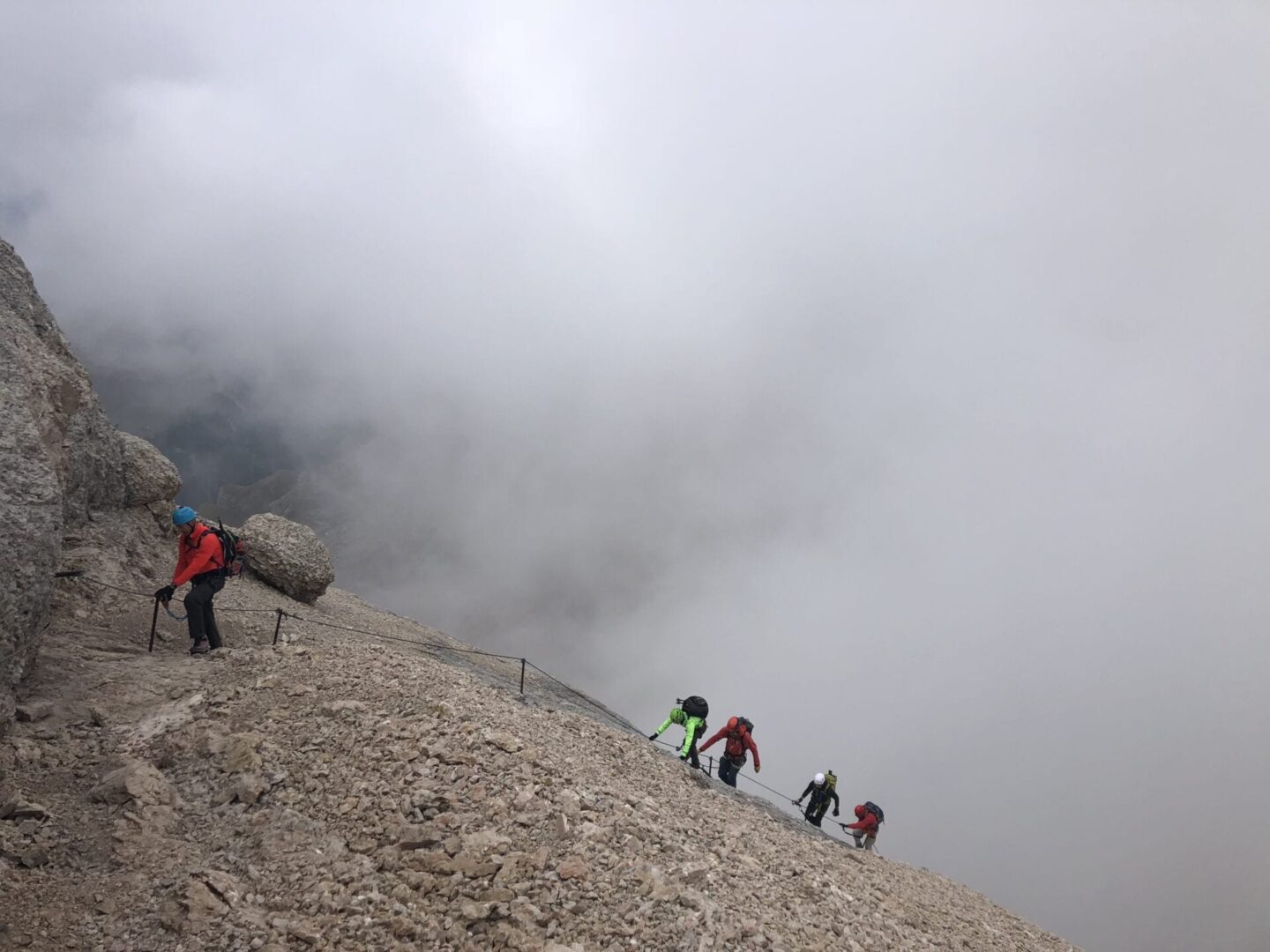 Marmolada, Dolomites , Italy
Garett Lungin
Sherman Oaks, CA
BAM provides a transformative experience of the individuals' desire to explore and discover, through unique adventure, physical challenge, and personal growth.
It takes your mind, spirit, and body to distant lands and even more distant possibilities of self-discovery and physical challenge. Each experience leaves you more fulfilled, in awe of your own possibility, and enlivened by the beauty and marvel of the miracle of the world we live in.
John Kim

NY, NY
BAM is the answer to a question I didn't know I asked - what is a more meaningful way to travel? Taking the road less traveled by guides who know the authentic experiences that the land and country has to offer really connects you to a place and culture. In this day and age of information overload, it is astonishing to find so much "sameness" as you look for something unique - or perhaps the temptation to buy any luxury experience - it is a serene pleasure to visit places off the beaten path in an invigorating way. So forget about top ten lists and marketing brainwash and go with BAM!"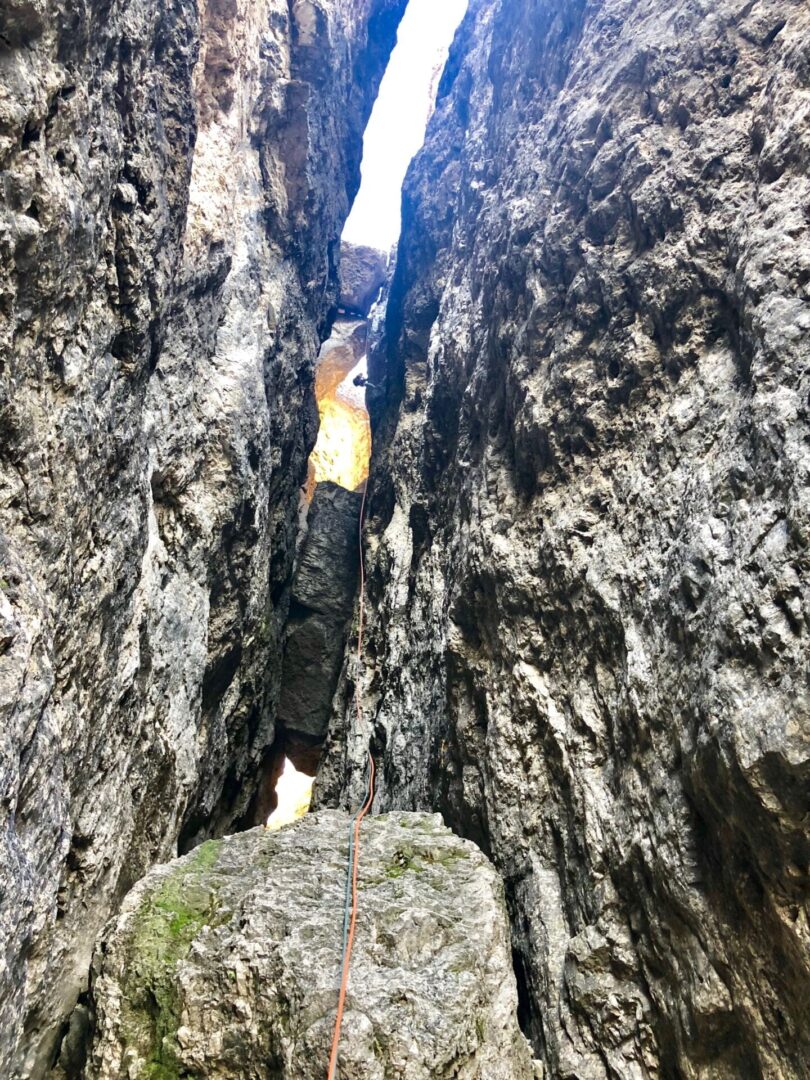 Dolomites, Italy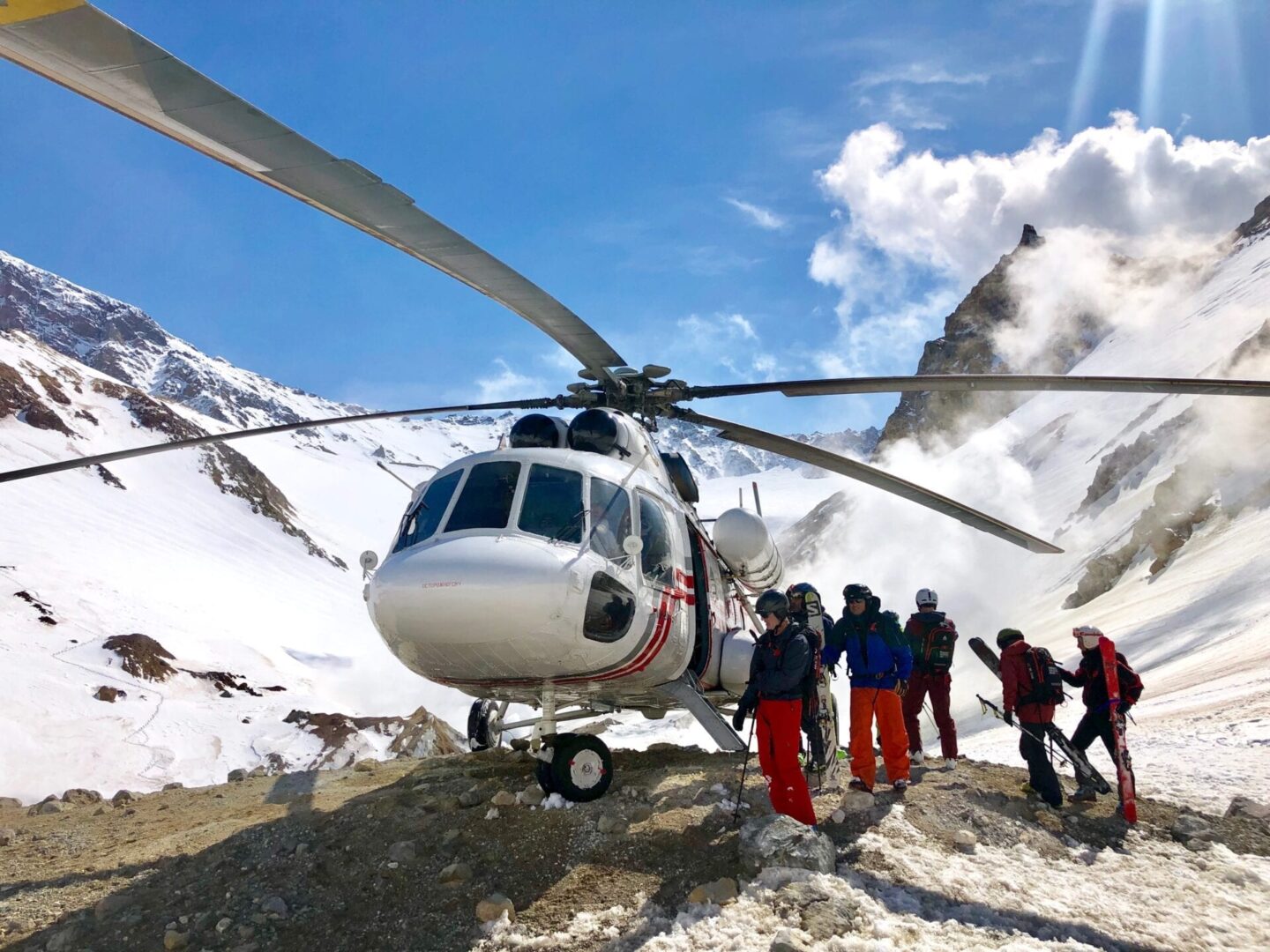 Kamchatka, Russia
Joesph Zarge
Atlanta, GA
Ok. Here is my BAM adventure story
I have traveled with Alon Vainer over 20 times. All I can say is that he has taken me to some of the most amazing places on this planet. Breathtaking skiing, climbing, hiking all intertwined with exceptional cuisine and lodging. And of course, frequent espresso stops. He strives to make each trip unique and unforgettable.
From the highest sauna in the Alps to the craziest goat path on remote Italian islands, no adventure is out of reach
All one needs is physical and mental toughness!"
Dmitri Zaslavsky

Spokane, WA
I've had the fortune to take a number of adventure trips with Alon and each one has been special and memorials for a number of reasons. First and foremost, the trips and adventures that he planned were to places that I wouldn't have otherwise planned on my own - trips I dreamed of taking - but wouldn't have been able to make happen without a great deal of effort, research, and planning. Every trip I've taken with Alon has been fantastic, safe, and effortless. In addition, every detail was thought through. On each trip the accommodations were always terrific; guides were the best in the business; locations and activities were amazing; no detail overlooked. I look forward to many more once in a lifetime experiences with BAM.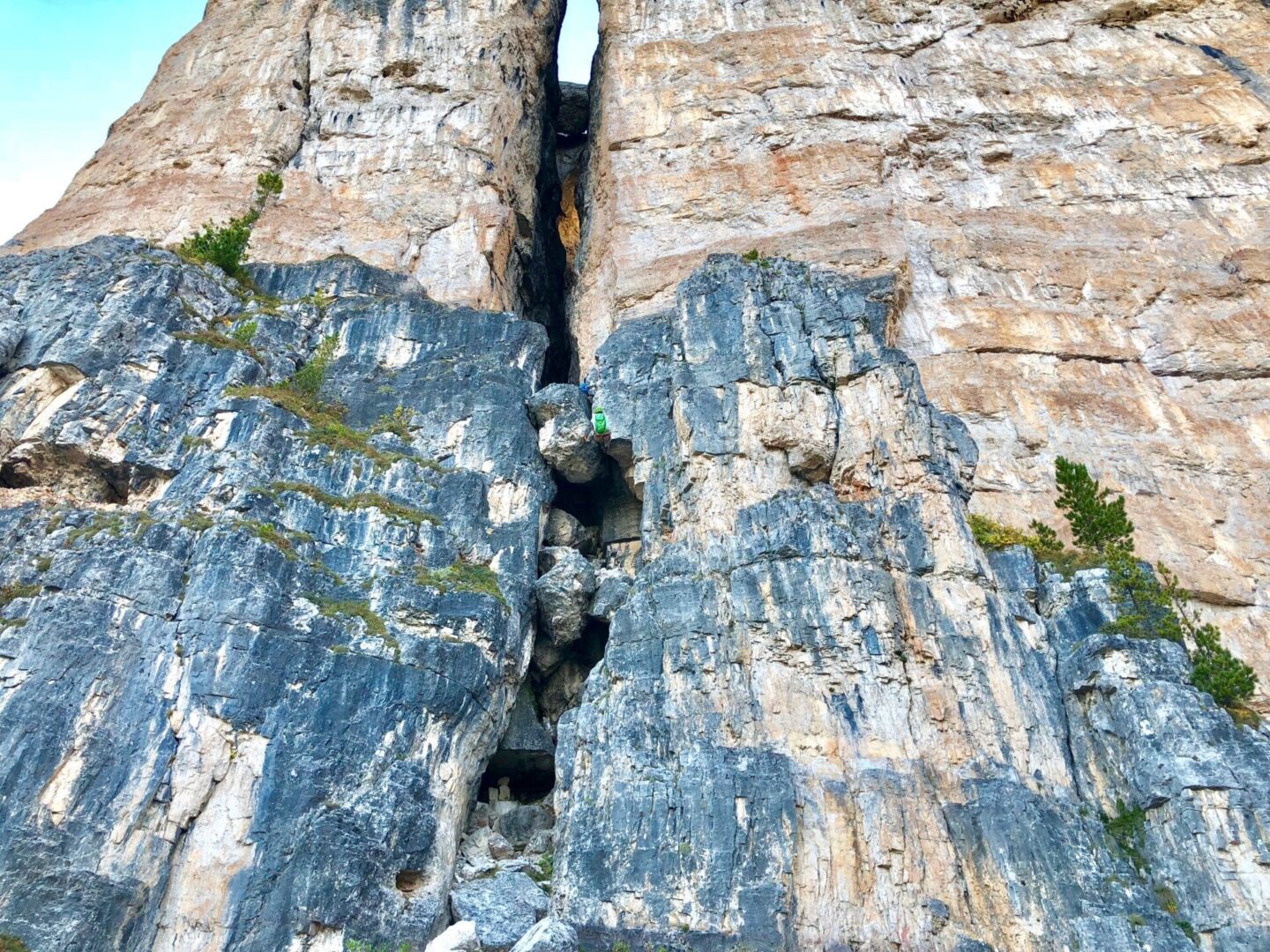 Dolomites, Italy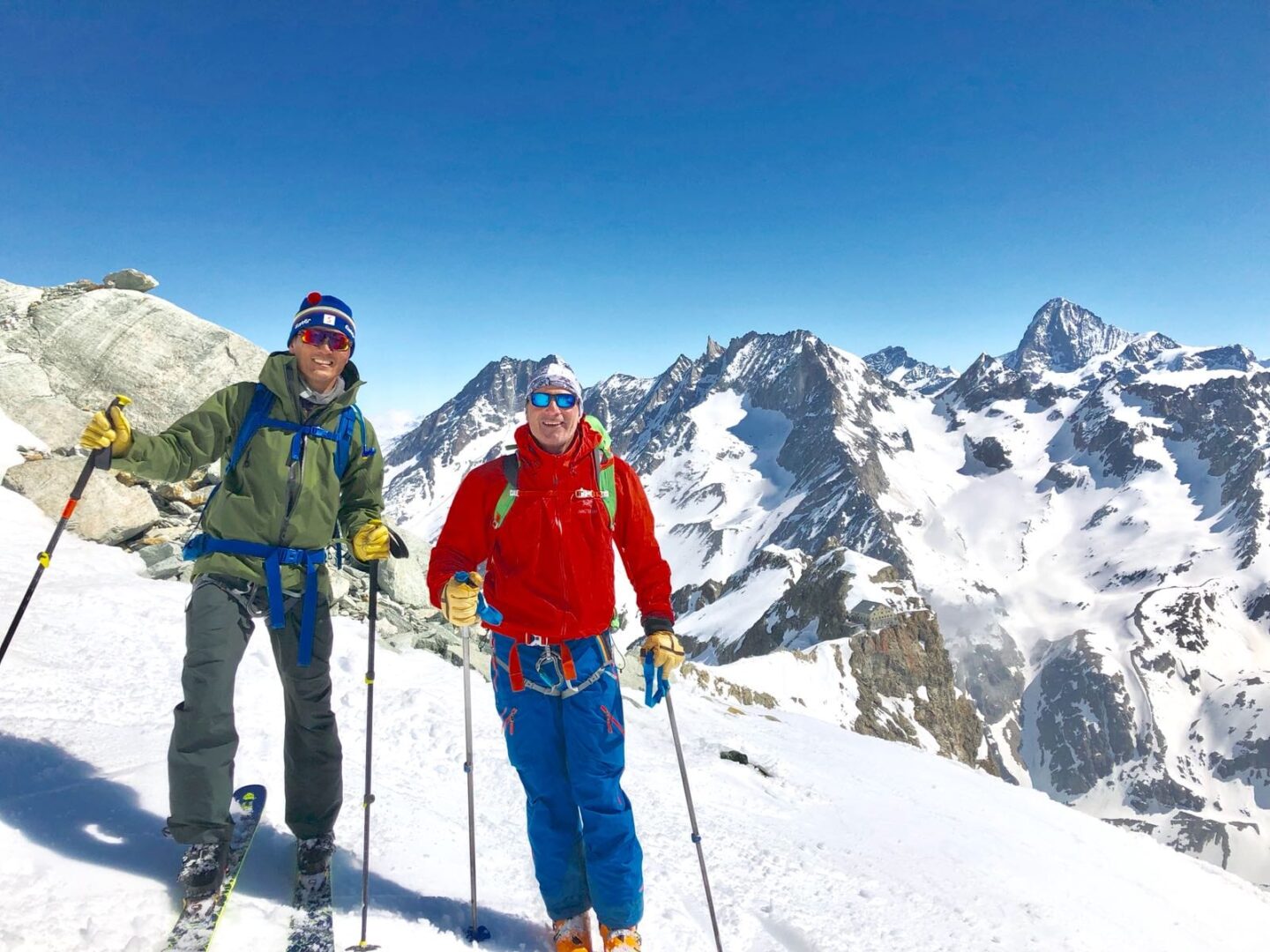 Haute Route , Switzerland